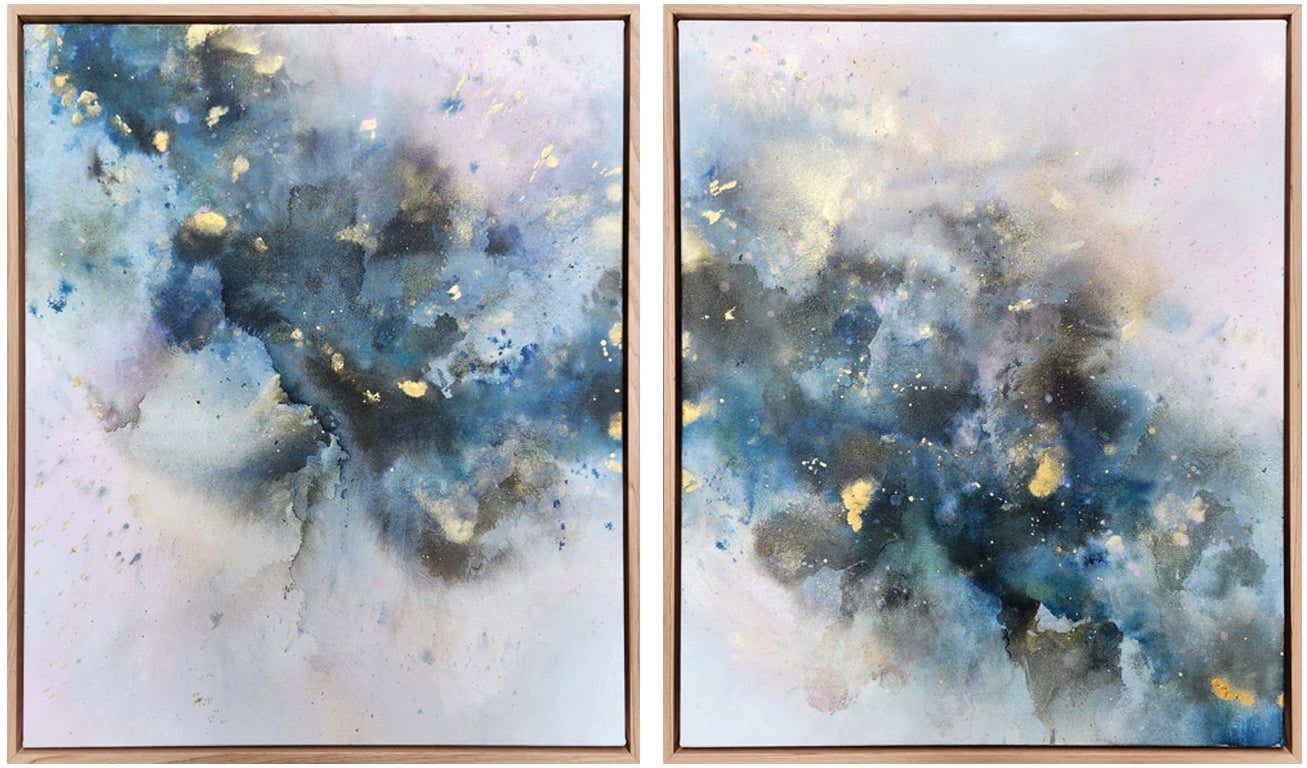 Where the sky meets the sea (diptych)
This artwork is currently available, but is on display/exhibition and not available to purchase online at this stage, please get in touch and I will send you more info! Thank you.
*Please note this original will be on exhibition with Art Lovers Australia and available for purchase from 'Fiercely Feminine - Melbourne, Feb 4 - March 11'. For purchase information please email help@artloversaustralia.com.au
'Where the sky meets the sea' by Fern Siebler
'As she stands and stares at where the sky meets the sea, the two collide into an infinitely beautiful horizon. Each are so close yet so far.
She is on the horizon of something new, always a dreamer they say, with her head up in the clouds. But with her feet firmly on the ground she leaps forward fiercely into the deep sea of the unknown, letting the whole world embrace her for all that she is and all that she will become. '
To me, Fiercely Feminine means to run fast toward the horizon of change - no matter how dark it may be we can create our own light. To dive straight into the deep, holding the hands of all the women around me. We can flourish when we support one another.
An original diptych on canvas framed in oak. Each side/piece of this diptych is 50 x 60cm (x 2), approximately 100 x 60cm hanging together.
Mixed media on framed canvas with gold leaf.
Ready to hang with wire attached to the back.
Originals are signed on the front & back, dated, and arrive with a certificate of authenticity.