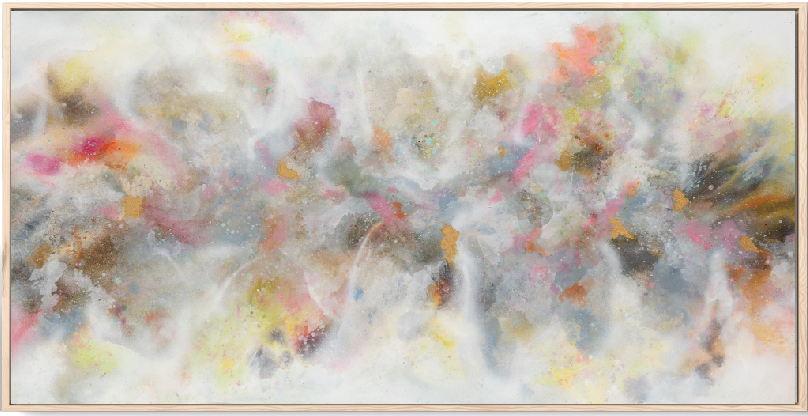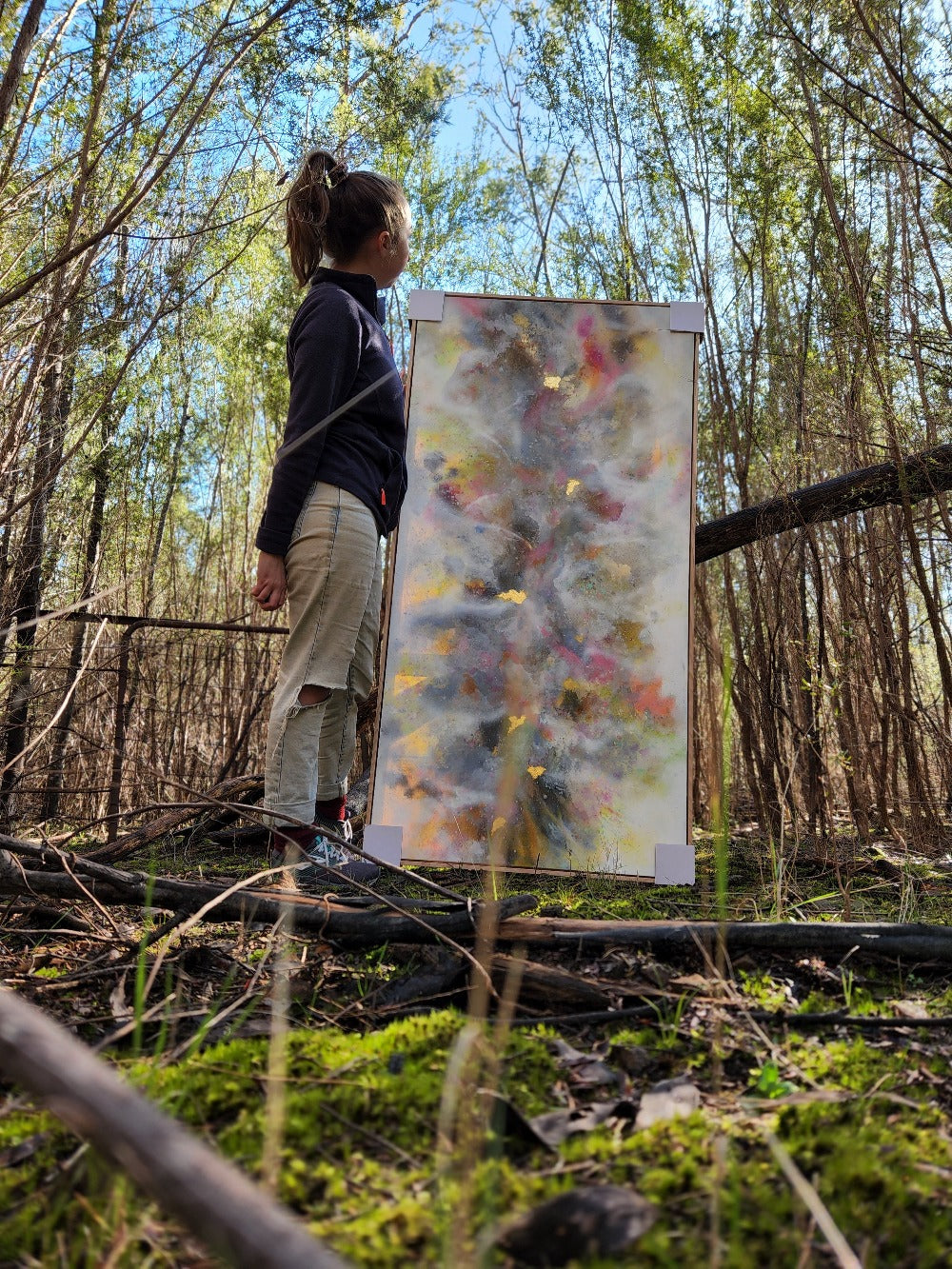 Treasure hunt
This artwork is currently available, but is on display/exhibition and not available to purchase online at this stage, please get in touch and I will send you more info! Thank you.
View and purchase this piece in store at Art & Abode Melbourne.
27 Tesmar Cct, Chirnside Park
https://www.artandabodemelbourne.com/

160 x 80 x 5cm
Original on canvas
Ready to hang
Framed in oak
I have so many memories of exploring the bushland at home with my two siblings and my mum and dad. Finding hidden treasures with each step. A heart shaped rock, a colourful flower, spotting a cloud shaped like a bird…a little fungi hidden underfoot, the perfect stick for toasting marshmallows, and a misty morning revealing the dewy leaves sparkling like glitter. Always a hidden treasure to be found.