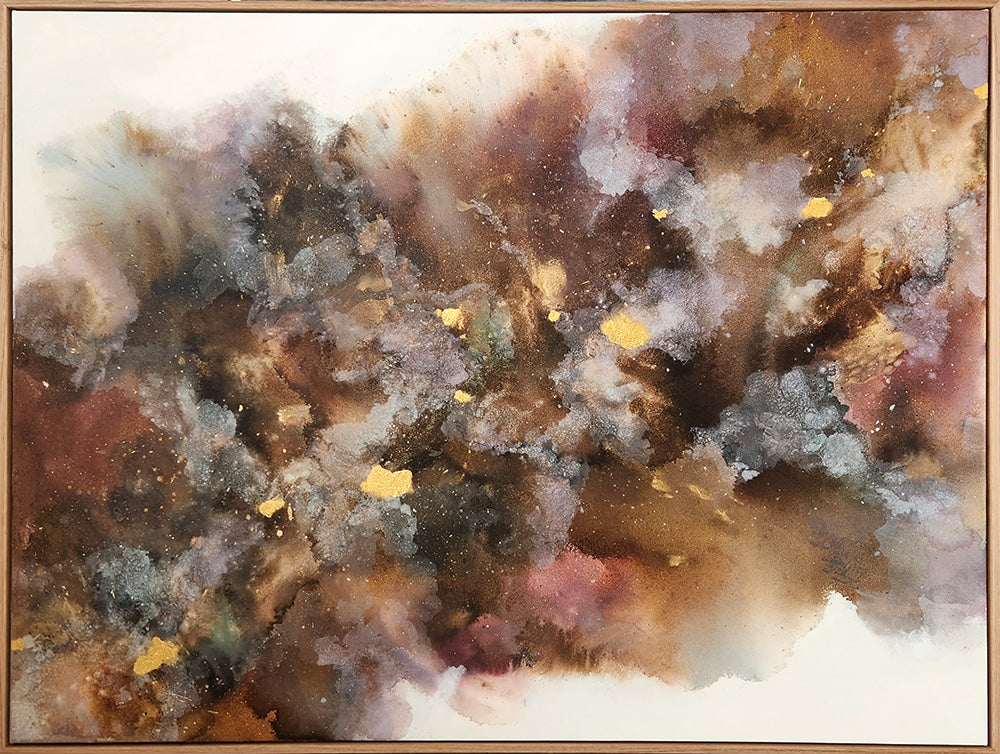 The dance of the earth
This artwork is on display/exhibition and not available to purchase online at this stage, please get in touch and I will send you more info on the exhibition! Thank you.
View at MIRA Marysville at the MAVA All1ance exhibition
'The dance of the earth' is inspired by the beauty of the earth around us. I love the tones and atmosphere of Autumn. The leaves falling, colours changing, blue sky peeking through. Sunshine glowing off the rainbow carpet of leaves on the ground. Raindrops fall like glitter.
Featuring warm and earthy tones mixed with some soft blues - brown, gold, pink, ochre, sky blue.
122 x 92cm
Ready to hang
Framed in oak
Hangs either vertical or horizontally (both string options on the back!)
Original artwork
Comes with certificate of authenticity
Free shipping in Australia
View in person at my studio in Caulfield South - open by appointment.