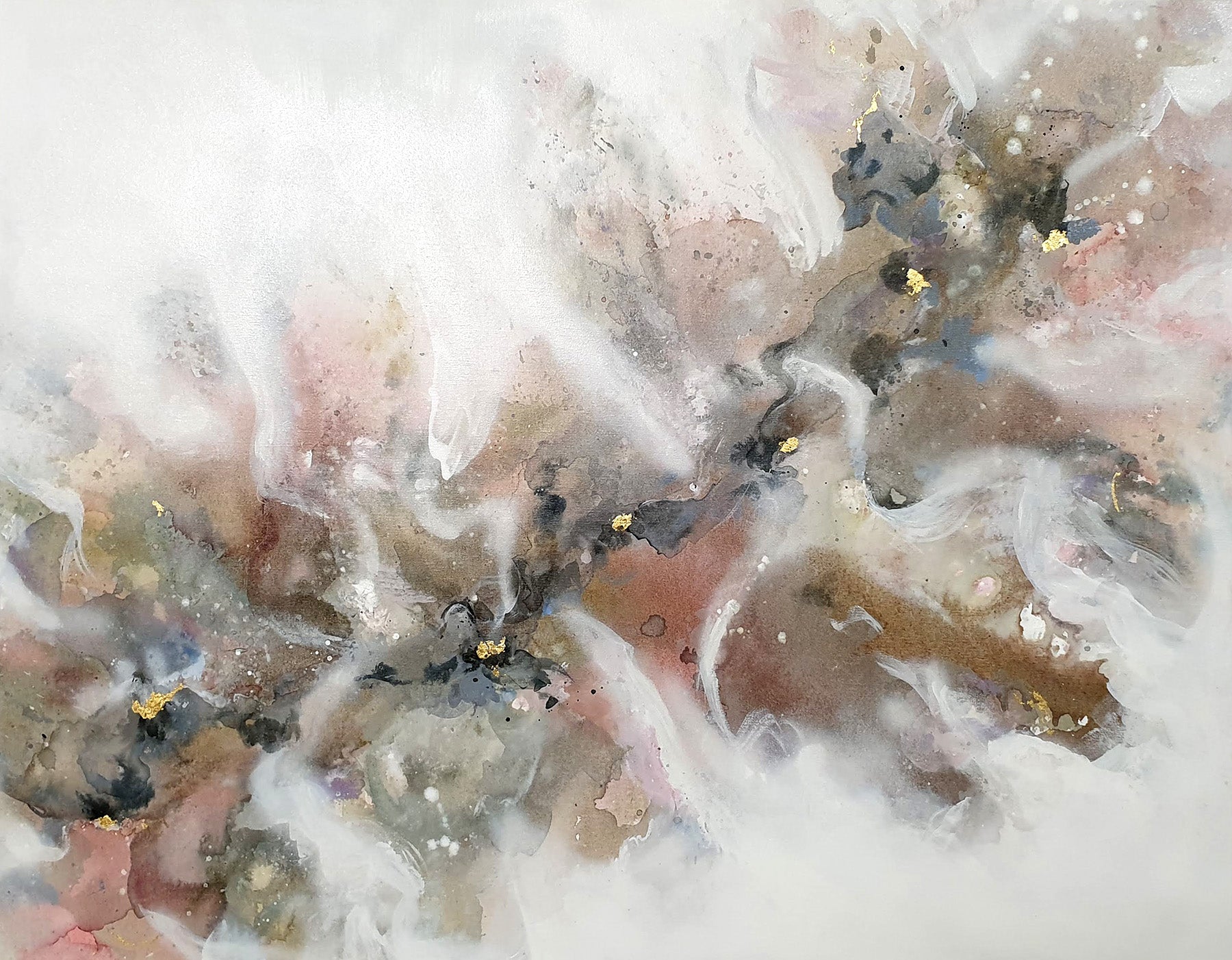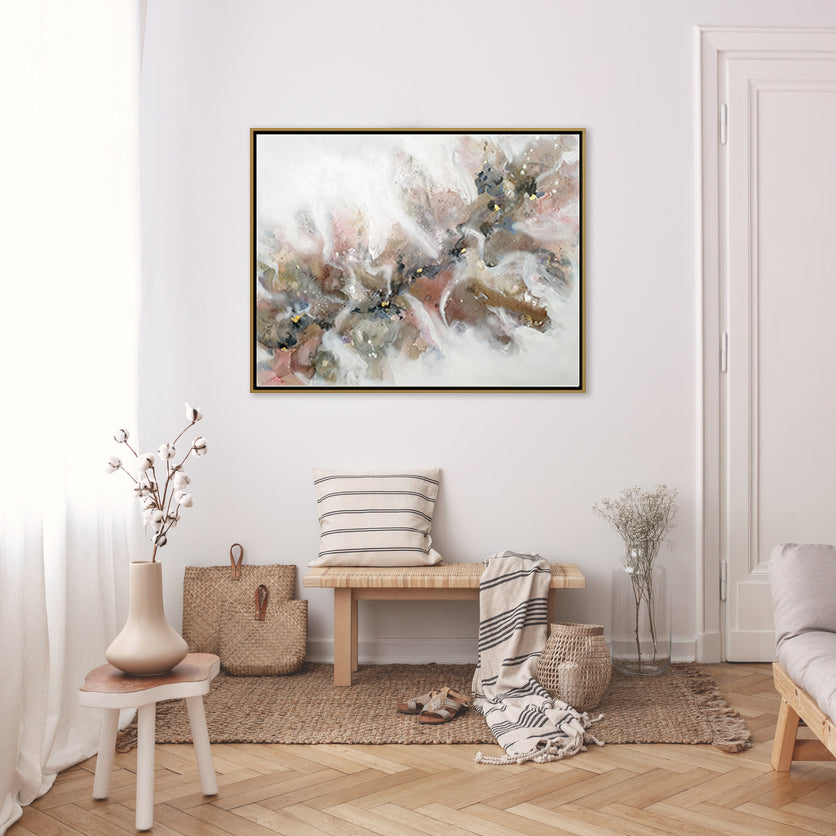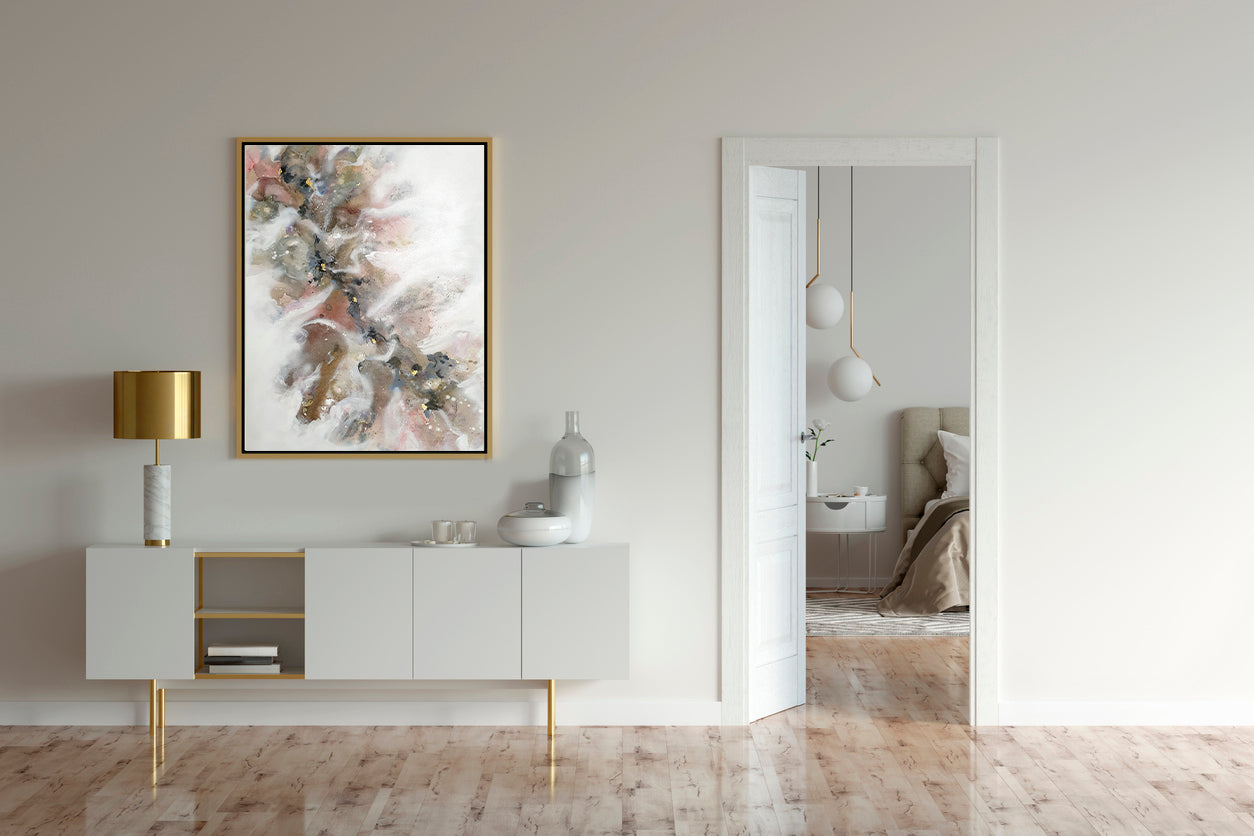 Healing
Pickup currently unavailable at Studio ( by appointment only)
Studio ( by appointment only)
Pickup currently unavailable
173A Booran Road
Caulfield South VIC 3162
Australia
110 x 85 x 4cm
Healing by Fern Siebler 2021.
"A piece that feels like a warm embrace. To remind you how far you have come. Saying you are healing is not necessarily to say you are ever 'healed'. It is not a straight forward path. It is not to say you will reach a point where you no longer need to heal from anything that may come before you or all things that have passed.
What it is, well at least from my perspective, is to follow your path however jagged it may be, do your best to get through each day and each night, find a way to love yourself again,  find a way to nurture your soul, and fill your cup with strength and courage.
Healing is to fall to the ground again and again. Only to watch what once was a chaotic wind, turn to a calmer breeze each time. Healing is hard, but you've got this. Your heart and mind will bloom again." 
A large scale abstract painting from a new mixed media series I am currently exploring, based on several past works of mine and combining many different things I have learnt and discovered over the past few years. Combining my love of fluid art, gold, inks and expressive brushstrokes have produced a dreamy, glowing abstract composition.
I am so excited to see where this series will take me. I hope you love it.
Mixed media on unframed gallery wrapped cotton canvas, with 24 karat gold leaf highlights sprinkled throughout the piece.
*note this piece is unframed - frame in image is for example!*
My store offers several payment options including Afterpay, Paypal and credit or debit card.