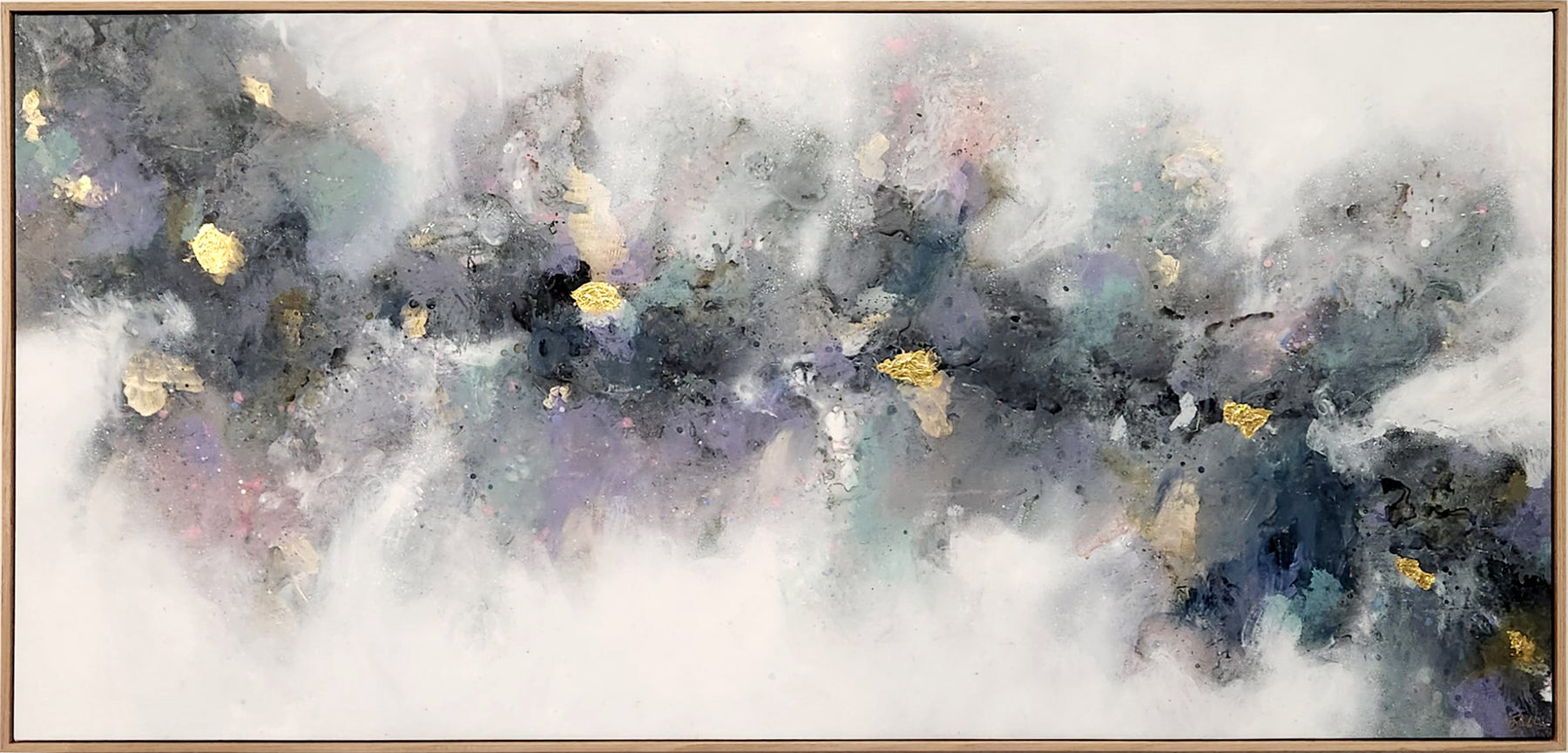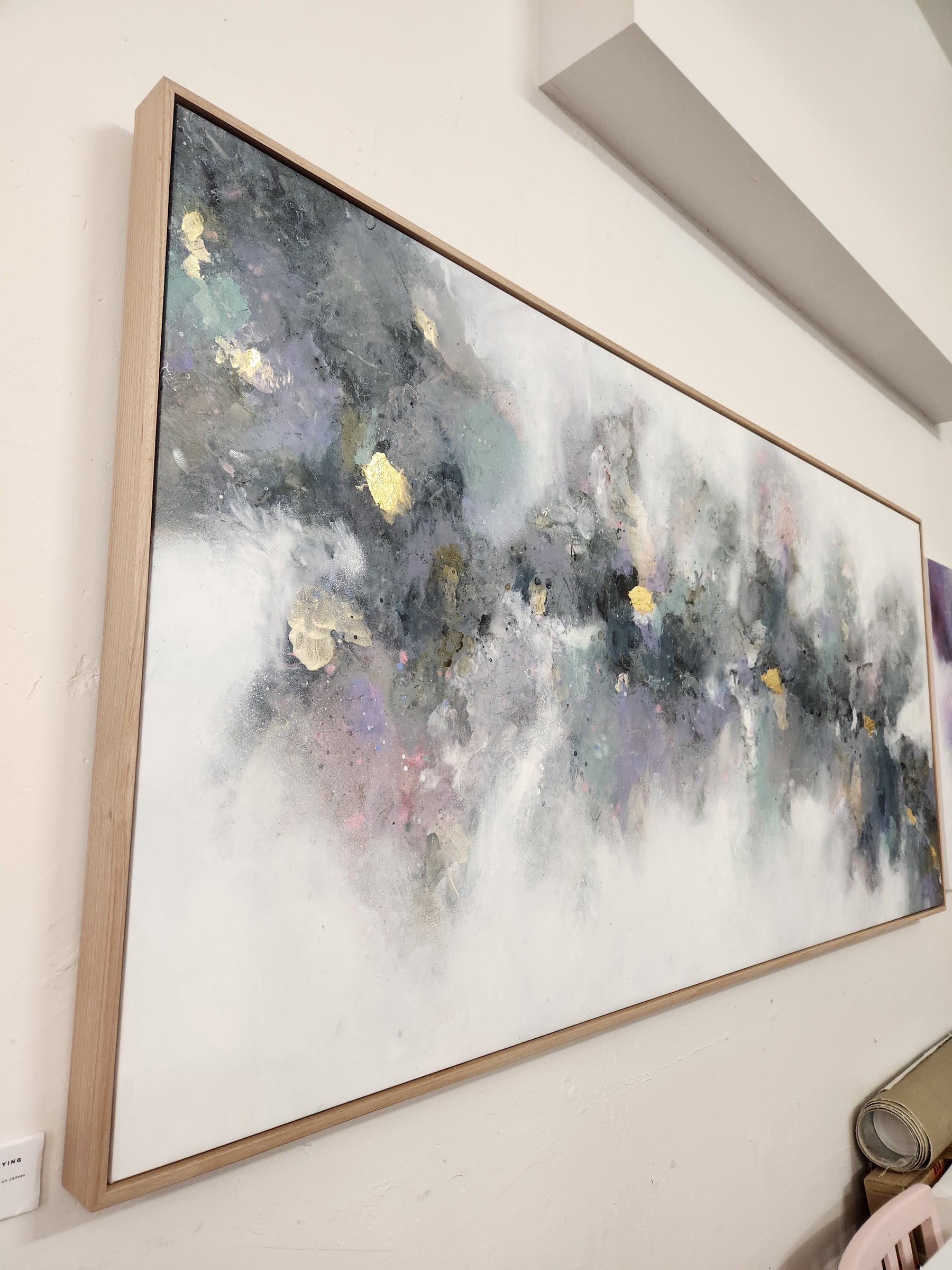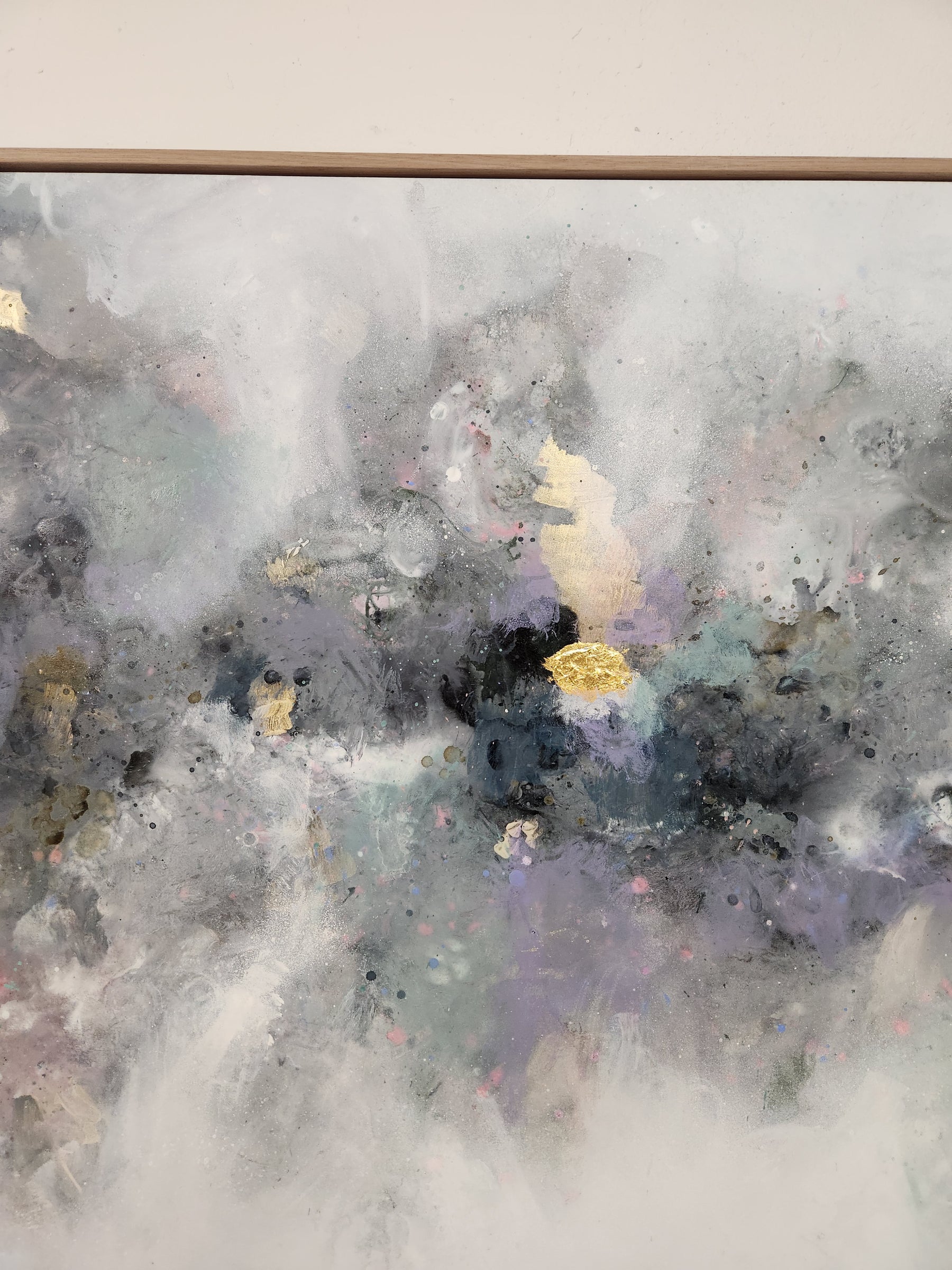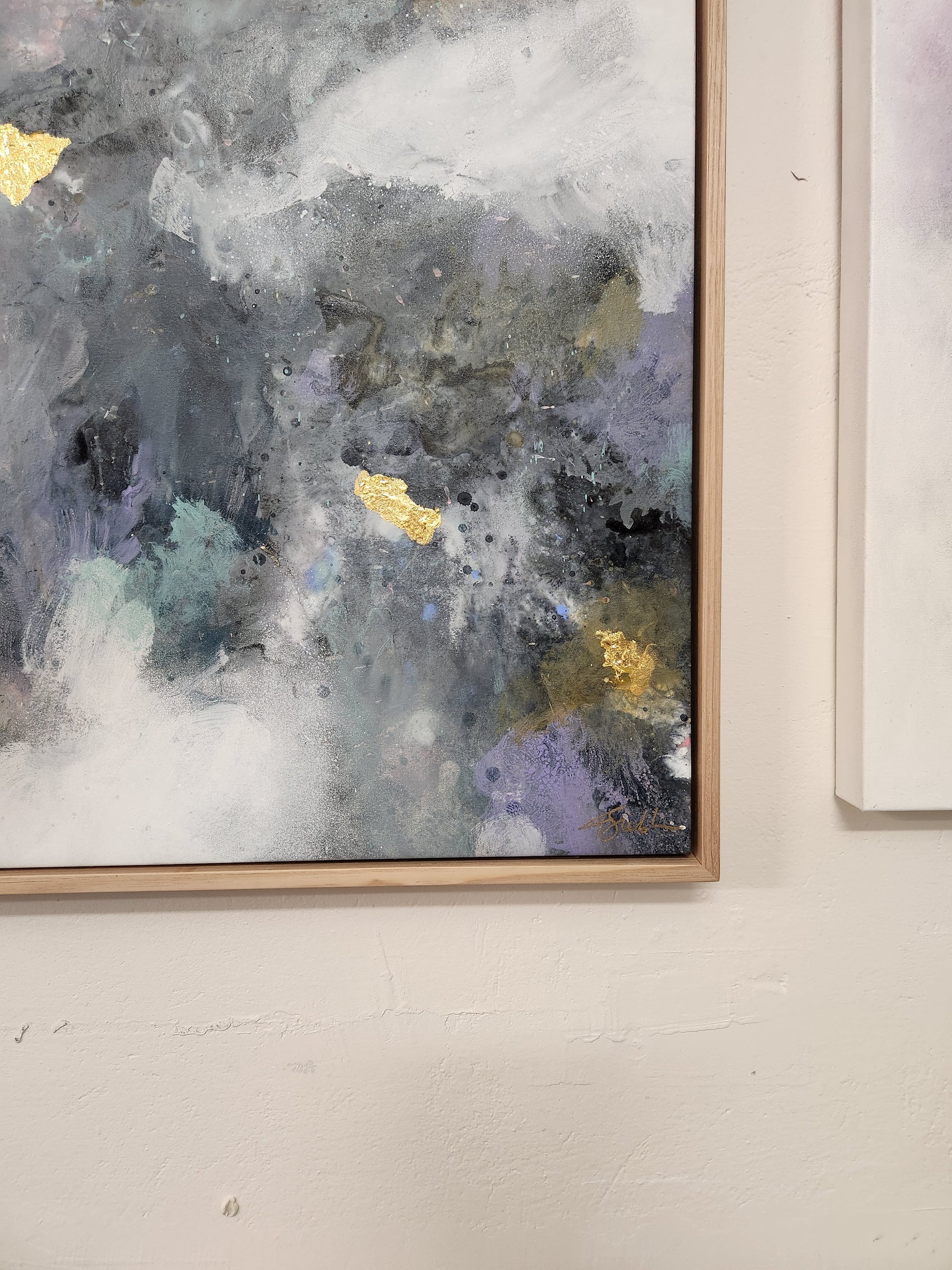 Flourishing and flying
This artwork is currently available, but is on display/exhibition and not available to purchase online at this stage, please get in touch and I will send you more info! Thank you.
180 x 86 x 5cm
Original on stretched canvas and framed in oak
This piece can hang horizontally or vertically to suit your space
Mixed media with 24k gold leaf embellishments
Lilac, grey, gold, pinks, navy, teal, mint and black tones.