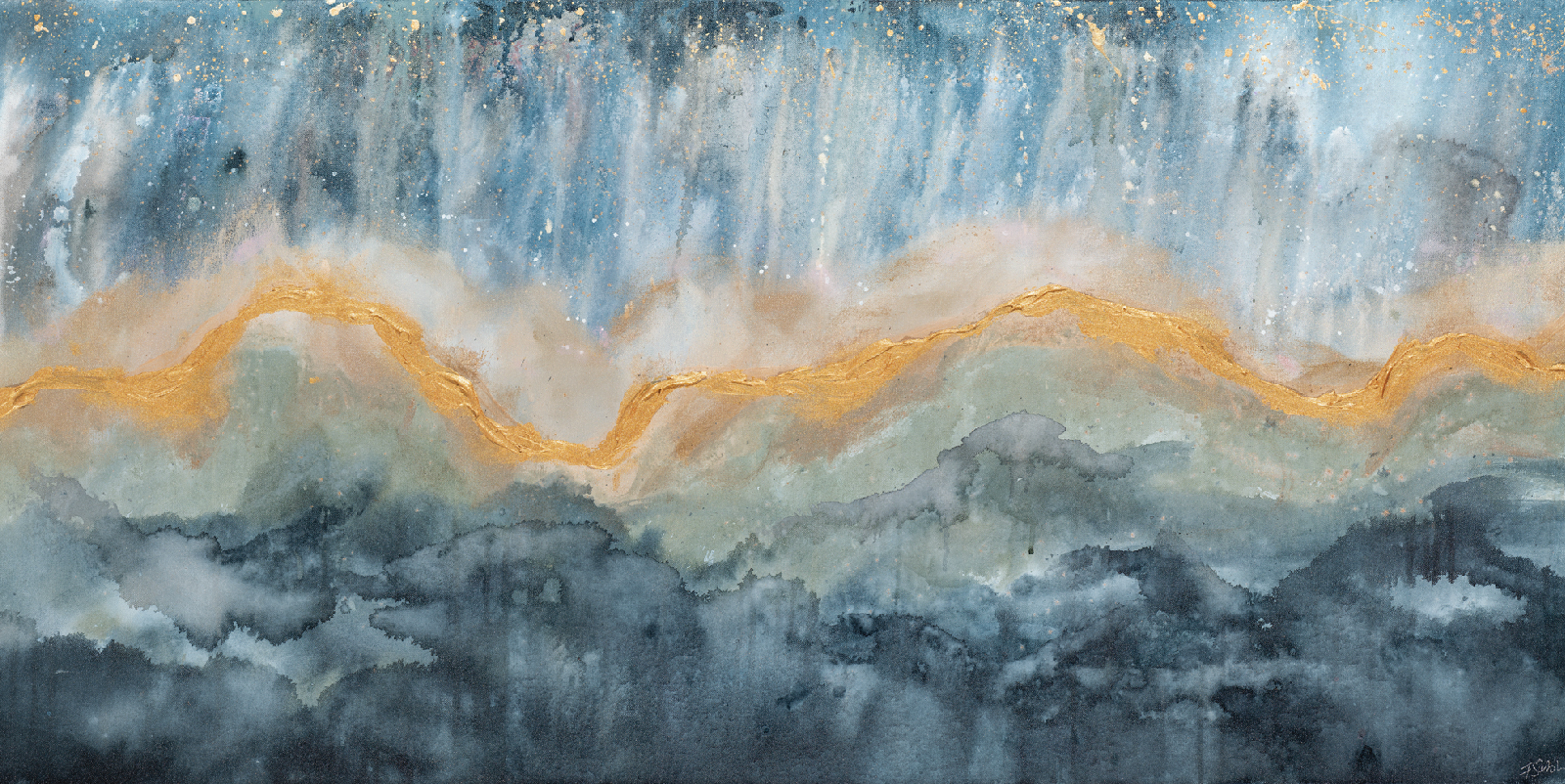 All the stars are falling
This artwork is on display/exhibition and not available to purchase online at this stage, please get in touch and I will send you more info on the exhibition! Thank you.
View at Camberwell Art Show 2023
SHOW DATES
24th June to 2nd July 2023
HOURS
Weekends
10 am to 5 pm
Weekday Sessions
Day: 10 am to 5 pm – Evenings: 6 pm to 9 pm
Mixed Media on canvas, stretched and ready to hang.
Signed on the front.
Imagine a clear starry night, that cool, crisp country air. The sky is a vast sea of stars. Imagine all the stars are falling and landing on the mountain tops, dusting them in a glittering blanket of stars.
Sparkling as far as the eye can see. Each star a reminder to find hope in the smallest of things. Magic.
120 x 60 x 3.5cm on stretched canvas, ready to hang with string attached to back.
Each original artwork is signed, and comes with a certificate of authenticity.
Framing can be arranged before delivery, on request.

Hope you love it, Fern xo